Welcome to our new website. We have added more content and features so even if you have visited the site before I encourage you to check it out. The "Parts and Accessories" page now includes an interactive copy of our supplier's parts catalogue. We have also expanded the "Repairs and Upgrades" page.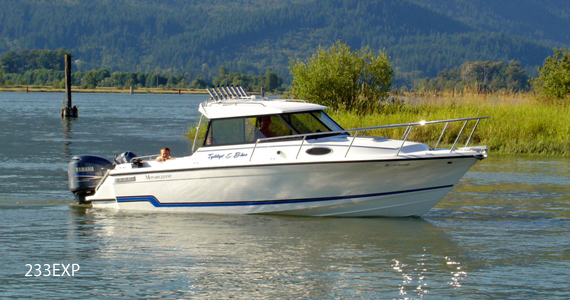 Monaro Marine Ltd. designs and builds its own unique brand of semi-custom 21' to 30' fibreglass power boats. We also sell used Monaros, and do expert repairs and custom upgrades on all types of fibreglass boats. Our rugged all-weather boats have cruised the west coast and explored the oceans as far north as the 75 deg. north latitude (1000 miles from the North Pole).
All of our models are trailerable including our largest model making it more versatile than many other boats the same length yet maintaining comfortable accommodations for extended trips.
---
What's Going on Here???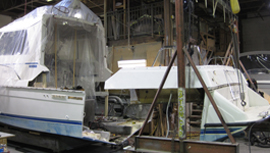 We are taking a Monaro 27 built in 1998 and turning it into a 298. Also, it will be repowered with a new Volvo D6-370 diesel engine. We are video documenting this project as it progresses. Click on the photo to go to the first video.
---
Rendezvous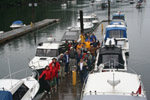 2013 RENDEZVOUS!
A change has been made for this year's Rendezvous. The event will be held on July 6 and 7, 2013 at Otter Bay Marina, Pender Island.
---
Catalytic Converters
Environment Canada has increased their emissions standards which took effect January 1, 2012. Any new Volvo V8 gas engine sold in Canada requires a catalyst with exception to the V8-300.
Our latest model, Monaro 257, was on display at the 2012 Vancouver Boat Show. This boat features attractive new design elements and state of the art equipment. Read the review from Pacific Yachting, June 2012 edition or find it here.
---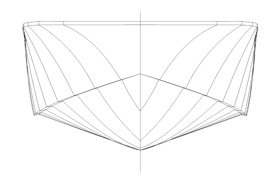 A Monaro sport fishing boat is in the planning stages. Your input might influence our design. Let us hear from you.
---
The 2013 Monaro newletter is in the works. Check back soon. It was an active year for us.
---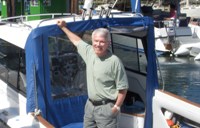 "We are proud to own a Monaro that has been custom tailored to our needs. It is truly "our" boat and she serves us extremely well."
D. Rollins, Monaro 255 owner
---
"Monaro's have been the centerpiece of our family vacations for over twenty years and whether fishing, tubing, cruising, and day-tripping or extended cruising, our Monaro's have out-performed our expectations."
D. Matthew, Monaro 298 owner
---